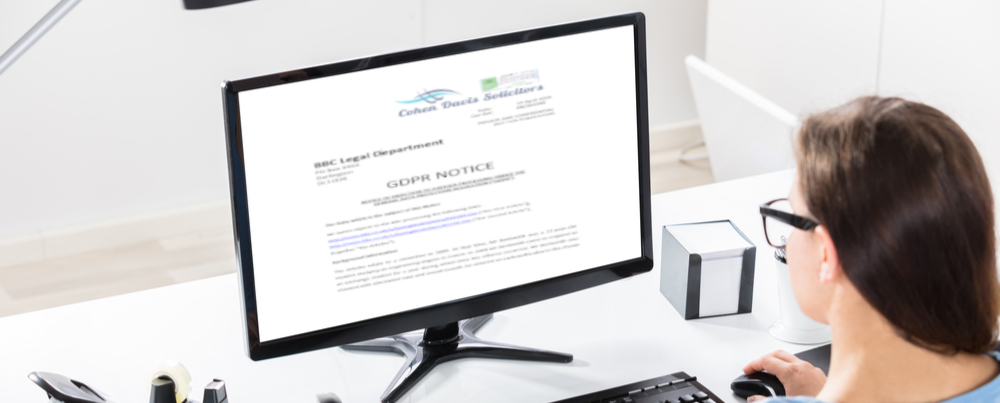 ---
Google rejected your right to be forgotten application
If Google rejected your right to be forgotten application or if you get no joy with your right to be forgotten request to any of the other search engines, You must never give up. There might be an alternative way for you to try and have unwanted search results removed from the internet. Once option is to serve a GDPR (General Data Practitioner Regulation) Notice on the operator of the website where the unwanted information is being published.
You can serve a GDPR Notice on website operators
Can you send a right to be forgotten request on website operators
Are website operators allowed to publish your GDPR request
A GDPR Notice is a notice that you can serve on any organisation which is processing your data. This might be a newspaper publisher, a website operator, or the operator of a website discussion forum. Search engine operators have different responsibilities and possibly different defences to a claim under GDPR and it might be the case, that the same defence is not going to be available to a website operator.
Serving a GDPR Notice on website operators is a powerful tool that anyone who wants links removed from Google searches should consider. In many cases, you should, in fact, consider serving a GDPR Notice on the website operators first, but this might not always be a good idea, particularly, if you believe that the website operator is going to publish your GDPR Notice on their website and by doing this, make things worse for you.
There is a misconception that a right to be forgotten is a request that you can only submit to search engine providers, such as Google and Bing. It is true that a right to be forgotten right was given initially by the European court in relation to the removal of unwanted search links from Google.
However, in essence, a right to be forgotten request, as it is presented by some search engine operators is a (very) short version of a GDPR Notice that was devised by the major search engine providers to make it easy for people to submit removal request from internet search results.
You can serve a full GDPR Notice on both search engines and/or website operators as an alternative or an addition to a right to be forgotten application. You might then be able to achieve the removal of any offending internet posts from source rather than only from internet search results.
Strictly speaking, website operators are not allowed to publish your request to remove articles under GDPR. In the early days of GDPR, some news websites published articles where they named and shamed individuals who wrote to them with request to remove content from their website under GDPR. This practice was later held to be unlawful and the ICO obtained an undertaking by some of the major newspaper publishes that they wll not repeat this practice.
The reason why website operators are not supposed to publish a GDPR Notice or a right to be forgotten application, is that by doing this they process personal data, which they know had been sent to them under requirements of privacy.
Although this is not necessary, you might prefer to mark your GDPR Notice to the website operator as private and confidential. This will make it clear, in case of a doubt that you are not wishing for your notice to be made public. If they do publish it after all, you might take the matter up with the ICO or you can ask the search engines to remove links to your GDPR Notice from their search results.