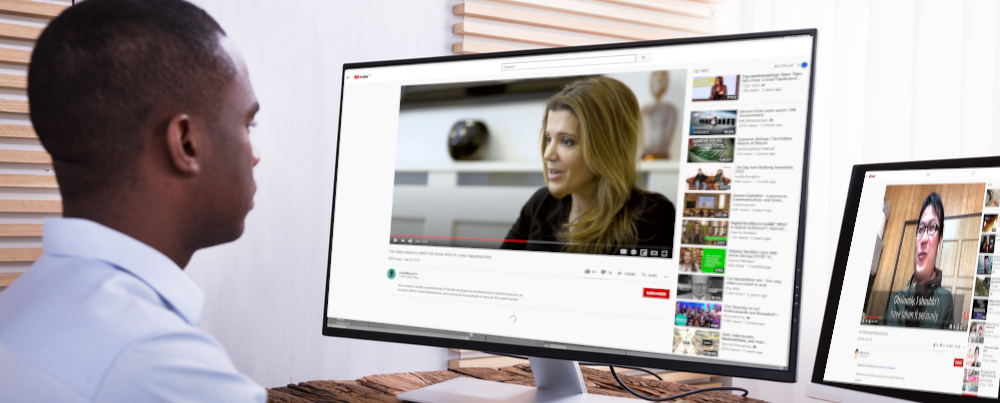 ---
How to remove negative videos from YouTube
If you find a YouTube video which breaches your privacy you can try and have it deleted with a right to be forgotten request.
What to do if someone posts a video of you on their YouTube channel which you don't approve
What happens when you report abuse to YouTube
What can you do if YouTube and a Youtuber won't remove a video of you
What do you need to show YouTube before YouTube remove a YouTube video
Why a deleted YouTube video might still appear on Google search
If someone posts a video of you, or with reference to you in any way that is identifiable to you, you can ask them to remove it and if they do not, or if you feel uncomfortable doing so, consider using a right to be forgotten request.
The important thing to do, with all unwanted data which is published online, is to never give up in your pursuit to remove the material about yourself from the internet, even if it is a YouTube video. Do not give up in your quest and persist with your removal requests under a right to be forgotten. A Youtuber might be treated in some cases as an administrator of his or her own YouTube channel and therefore, could be liable for breaches of privacy on the video or comments section.
If after you ask them politely to remove the video and they do not comply, or if it is not a viable option for you to ask them to do so, consider submitting a right to be forgotten case to YouTube or serving a GDPR Notice on YouTube or the YouTube channel owner.
You can ask YouTube to remove a video by using the report abuse link. Your details and the person who sent the report might not be disclosed to the YouTube Channel owner. YouTube follow their own guideline as to the type of videos they will remove but the guidance might be inconsistent with your own privacy or data protection rights or needs. This is why, if after reporting abuse in relation to a video, YouTube does not remove it, you should consider sending a right to be forgotten request, which will focus on your data protection and privacy rights.
If you are having no joy getting YouTube or a Youtuber to remove a video from YouTube, you should consider filing a right to be forgotten request with YouTube and if this does not work for you, consider the next step, which is to serve a GDPR Notice on YouTube at their head office in California. GDPR Notices are more involved but they generally do the job.
A well drafted GDPR Notice to YouTube, is more likely to engage Google's legal team, which means your request to remove a video from YouTube will be given serious legal consideration. Bear in mind that if YouTube does remove the video, this is likely to be by way of removing viewing rights from internet users who are located in the European Economic Area (EEA) only. The video might still be visible from other countries, unless you can convince Google that it should be completely deleted from their platform.
When you are requesting that YouTube remove a YouTube video, ensure that you give fully comprehensive details about what you want removed. For instance, detail in your request the fact that you wish to remove comments and set a list of each of the comments that you want removed.
If you don't include in your request the fact that you want comments underneath the video removed, links to the video may still appear in Google Searches, despite being taken down from YouTube. List links, URLs, playlists, thumbnails, comments, live chat messages, channels, timestamps and every description possible. Be very specific with your reasons, too. The moderators tend to make initial quick decisions based on your request. Make sure they understand what you want done and why you want it done.
If you have been successful with your request to have a video removed from YouTube, you might be surprised to learn that the video is still showing in Google searches. The reason for this might be that YouTube and the Google search engine networks are owned by Google but are handled by different divisions at Google, which don't always communicate with one another.
It is therefore likely that despite YouTube having delisted or deleted the video, links to it and to snippets of it have not been removed by Google from the search engines network. To solve this issue, in addition to your successful right to be forgotten request to YouTube, you might also need to submit a separate right to be forgotten request to Google in relation to internet searches.
Another possible explanation as to why a YouTube video was removed from YouTube but links to it still appear on Google searches is that YouTube might have disabled the access to the video but have kept the comments section, which means that links to the video will still appear in Google Search.